Reading for Pleasure
We all know Reading for Pleasure is important especially at this time. Open University research suggests there are three important ways to support readers and a love of reading.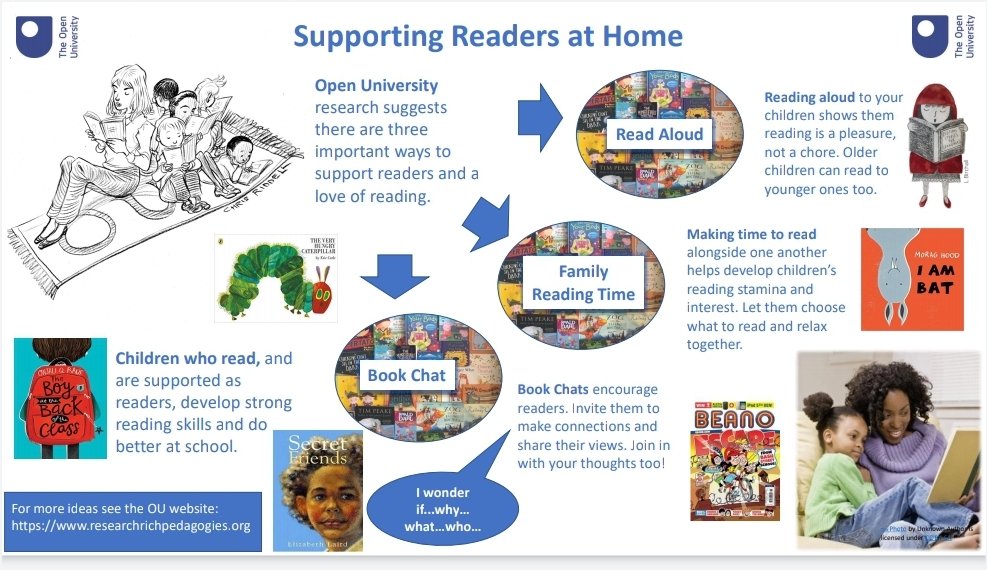 Click here
to visit the Research Rich Pedagogies website which has so many suggestions for encouraging Reading for Pleasure and reading at home.
Click here
to read the latest newsletter.
Click here
for a leaflet which you can share with your parents to support them with reading at home. More resources are currently being produced.